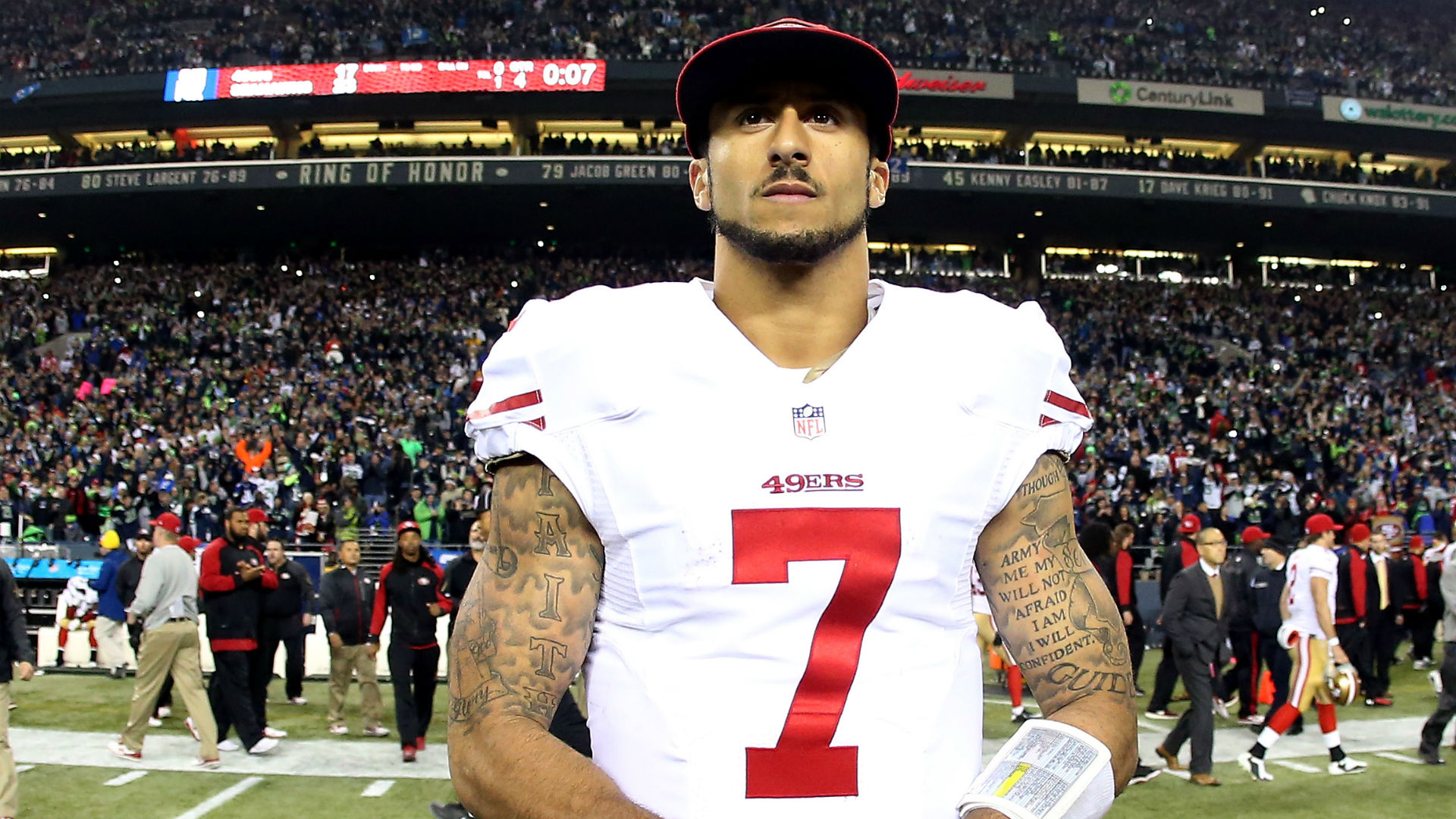 According to Adam Schefter of ESPN, the 49ers and Broncos have agreed to terms on a trade involving Colin Kaepernick. Schefter says the trade will happen once Kaepernick and Denver agree to terms on a restructured contract.
Should Denver and Colin Kaepernick agree to a restructured contract, Broncos then expected to trade mid-round pick to SF to complete deal.

— Adam Schefter (@AdamSchefter) April 2, 2016
Working out trade comp for Kaepenick was easy part. Tougher part is convincing Kaep to take less guaranteed $. It's why trade not yet close. — Adam Schefter (@AdamSchefter) April 2, 2016
Schefter may be wrong — Ian Rapoport of NFL.com refutes his report. According to Rapoport, the Niners and Broncos have not agreed to anything.
My understanding of the Kaepernick situation: No agreement on his pay cut for #Broncos. #49ers & Denver have yet to come to terms on picks.

— Ian Rapoport (@RapSheet) April 2, 2016
Tough to know the truth. How do you think this will end?