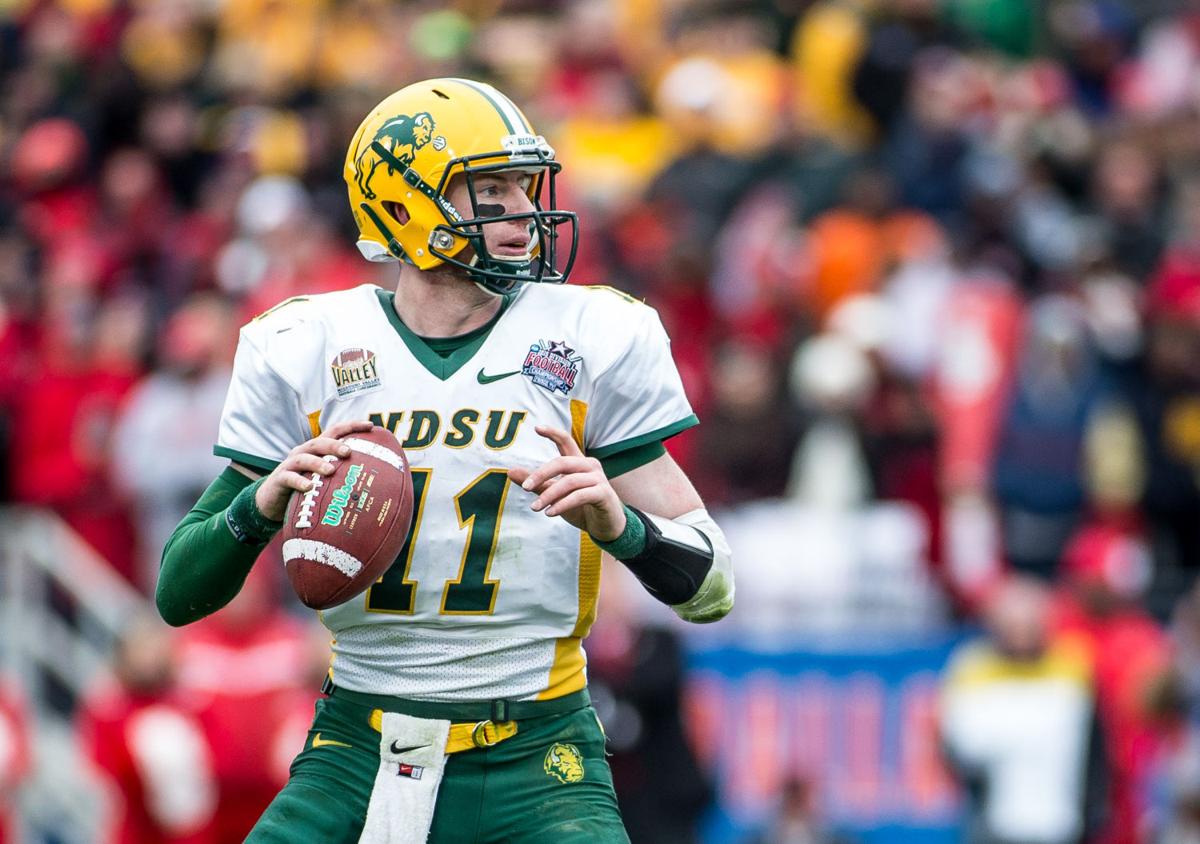 Now that the first wave of free agency is over, it's time for another 49ers mock draft.
No. 7. Carson Wentz, QB, North Dakota St.
The best quarterback in the draft, Wentz drops to No. 7 after the Niners trade Colin Kaepernick to the Cleveland Browns for a third-round pick.
Compares to: Blake Bortles, QB, Jacksonville Jaguars
No. 37. Noah Spence, OLB, Eastern Kentucky
The best pass-rusher in the draft, Spence drops to Round 2 because he got kicked off the Ohio St. football team for failing drug tests.
Compares to: Khalil Mack, DE, Oakland Raiders
No. 65 (from Cleveland, in exchange for QB Colin Kaepernick). Le'Raven Clark, OT, Texas Tech
This left-tackle prospect eventually will allow the Niners to move Joe Staley back to right tackle.
Compares to: Russell Okung, OT, Seattle Seahawks
No. 68. Braxton Miller, WR, Ohio St.
A first-round talent slips to Round 3 due to inexperience at wide receiver. Miller played quarterback until 2015.
Compares to: Percy Harvin, WR, Buffalo Bills
No. 105. Nick Vigil, ILB, Utah St. (No. 41 in the video below)
Extremely productive college player who has every athletic trait Chip Kelly looks for in an inside linebacker.
Compares to: Kiko Alonso, ILB, Miami Dolphins
No. 133. Eric Murray, CB, Minnesota
Compares to: Vontae Davis, CB, Indianapolis Colts
No. 142. Sean Davis, FS, Maryland
Compares to: Eric Rowe, FS, Philadelphia Eagles
No. 145. Josh Ferguson, RB, Illinois
Compares to: LeSean McCoy, RB, Buffalo Bills
No. 174. Romeo Okwara, OLB, Notre Dame
Compares to: Aaron Lynch, OLB, San Francisco 49ers
No. 178. Aziz Shittu, DT, Stanford (No. 7 in the video below)
Compares to: Vinny Curry, DT, Philadelphia Eagles
No. 207. Avery Young, OG, Auburn (RT No. 56 in the video below)
No. 211. DeAndre Elliott, CB, Colorado St. (No. 13 in the video below)
Compares to: Byron Maxwell, CB, Miami Dolphins
No. 213. Dan Vitale, ST, Northwestern