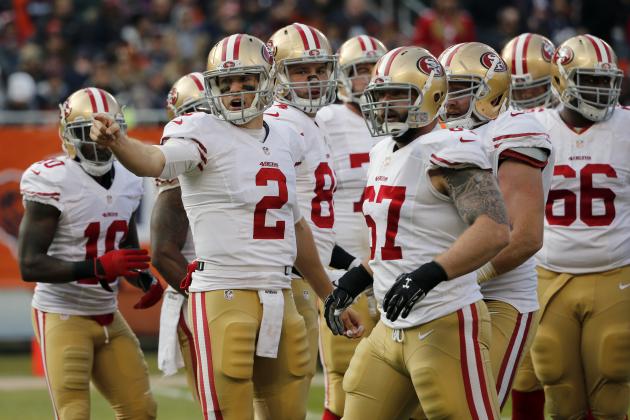 SANTA CLARA — This is the live blog for the 49ers' preseason game against the Houston Texans. I will update this frequently with information and analysis.
2:37 The 49ers just announced Colin Kaepernick will not play today. The following players also are inactive: DL Arik Armstead, ,WR DeAndre Smelter, S L.J. McCray, S Eric Reid and DL Glenn Dorsey.
2:54 Five things I'm curious to see:
1. Can DeForest Buckner stop the run? If so, he'll be a starter and a candidate for defensive rookie of the year. If not, he'll be a third-down pass-rushing specialist.
2. Can Jeff Driskel compete for the starting QB job sooner rather than later? Or does he need a year to develop?
3. Can Kelvin Taylor run the ball? He seems like a slower version of LeSean McCoy during practice.
4. Can Zane Beadles block? Is he strong? Or are the 49ers' best guards Joshua Garnett and Andrew Tiller?
5. How does Anthony Davis look? Will he be ready to play right tackle Week 1? Or is Trent Brown better?
3:07 I previewed today's game on 9.57 The Game. Click here to listen.
3:28 Watching Torrey Smith warm up. Is he the worst No. 1 receiver in the NFL?
3:39 Also curious to see how much Blaine Gabbert plays. If he plays only a series or two, that means he's the starting quarterback and the competition is over. If he plays into the second quarter, that means he still has to prove something to win the job.
4:03 The Texans win the toss and defer. Smart move. Could be the difference in the game.
4:05 Bruce Ellington returns the kick to the 23.
4:07 The Niners go three-and-out in 41 seconds. Blaine Gabbert missed two short passes to Carlos Hyde.
4:09 NaVorro Bowman misses a tackle on a 14-yard run by Lamar Miller.
4:10 Tramaine Brock breaks up a deep pass intended for DeAndre Hopkins. Texans punt two plays later.
4:14 Carlos Hyde gains 22 yards up the middle on the first play of the drive. Three plays later he fumbles and the Texans return it for a touchdown. Impressive showing from the 49ers' best skill player.
4:25 Blaine Gabbert hits a wide open Vance McDonald down the sideline, McDonald makes one defender miss and scores. Tie game.
4:27 The 49ers want to use Vance McDonald as a deep threat. That's his role.
4:34 Nickel back Chris Davis gives up a four-yard catch to Braxton Miller on third-and-9 and the Texans punt. Ahmad Brooks sacked Brock Osweiler on second down.
4:41 Thad Lewis misses an open DeAndrew White on third-and-goal from the 7. Phil Dawson makes the field goal. 10-7 Niners. Best plays of the drive: A 15-yard run by Shaun Draughn and a 44-yard run by Mike Davis. I expect both running backs will make the final roster.
4:42 Gabbert played three series.
4:46 Lamar Miller gains nine yards on a draw just before the first quarter ends. He's averaging 7.5 yards per carry against the Niners' starting defense.
4:50 Chris Davis knocks away a pass intended for Braxton Miller on fourth-and-3. Davis has been targeted three times in this game and has given up no catches.
4:51 The Texans are going after Buckner in the run game and Davis in the pass game. Davis is doing much better than Buckner.
4:59 DuJuan Harris fumbles on the 2-yard line and the Texans recover. Thad Lewis was in the shotgun during that play. Makes no sense to line up in the shotgun on the 2-yard line. A smart guy like Chip Kelly should know that.
5:08 The Texans hand the ball off to Kenny Hilliard seven times out of eight plays then punt.
5:13 Two fumbles in the first half for the 49ers. Chip Kelly's Eagles led the NFL in turnovers the past two seasons.
5:14 Someone named Eric Lee beats Anthony Davis around the edge to sack Thad Lewis on third-and-9. Davis looked slow and sluggish on that play.
5:20 Texans go three-and-out. Nick Bellore sacked Tom Savage on third-and-10. Thad Lewis still in the game with 33 seconds left in the first half.
5:25 Phil Dawson makes a 50-yard field goal just before halftime. 13-7 Niners.
5:43 Tank Carradine hits Tom Savage on third-and-7 and the Texans go three-and-out.
5:48 Dres Anderson catches a 12-yard pass on third-and-14, and the Niners punt. The Texans fumble the punt, but they recover.
6:02 Thad Lewis leads the offense to a three-and-out. That's more than enough Thad Lewis for one day.
6:04 Bradley Pinion just punted the ball 25 yards.
6:08 Savage throws a seven-yard touchdown pass to tight end Stephen Anderson on second-and-goal. Kenneth Acker gave it up. 17-13 Texans. Anderson was in most of my mock drafts this year. He's going to be good.
6:10 Thad Lewis limped off the field after the last series. Now he's limping to the locker room.
6:13 Dres Anderson drops a pass from Jeff Driskel on third-and-3, and the Niners go three-and-out.
6:21 DuJuan Harris gains six yards on an  inside zone run just before the end of the third quarter. Niners face second-and-4 from their 30-yard line when the fourth quarter starts.
6:25 Driskel runs for 12 yards on first down, then throws a pass over Kelvin Taylor's head on third down and the 49ers punt.
6:36 Savage throws a check down pass to running back Akeem Hunt on third-and-goal from the nine. Kenneth Acker misses a tackle and Hunt scores. The 49ers are challenging the play to see if Hunt stepped out of bounds.
6:39. Ruling stands. Touchdown. 24-13 Texans. Cut Kenneth Acker.
6:53 Driskel runs for 22 yards then 6 yards then 13 yards, but can't recover after center Nick Balducci is flagged for holding.
6:54 Texans go three-and-out. One more series for Driskel.
7:02 Driskel goes 1-for-3 and the Niners go three-and-out. Driskel seems over-amped. He's much more accurate during practice.