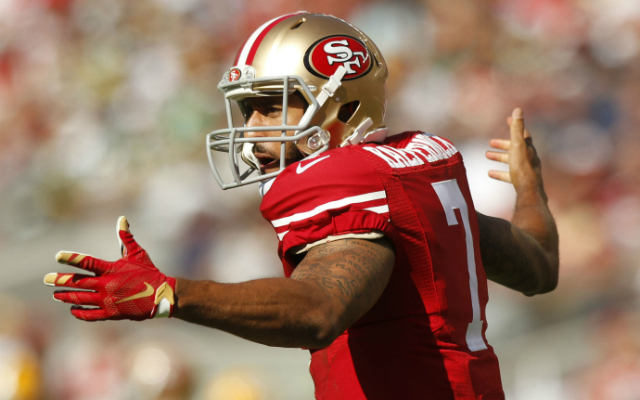 Lots of theories circulating why NFL teams haven't signed former 49ers quarterback Colin Kaepernick. One theory is Kaepernick offended owners by kneeling during the National Anthem last season. Another theory is teams don't like Kaepernick's vegan diet.
At season's end, Colin Kaepernick stated he was fully committed to football. But some teams are unconvinced and wonder about his vegan diet.

— Matt Maiocco (@MaioccoNBCS) March 31, 2017
Press Democrat guest columnist C.W. Nevius has a theory. Former 49ers head coach Chip Kelly, who coached Kaepernick last season, has no theory. Kelly says he doesn't know why Kaepernick remains unsigned.
Chip Kelly on Colin Kaepernick: I don't know why he's not signed https://t.co/FsnibXNRh3 pic.twitter.com/3nCeNtixgw

— SNF on NBC (@SNFonNBC) March 30, 2017
Let me end the mystery. Kaepernick is unemployed for the same reason Kelly doesn't have a job any longer as a head coach. They stink.