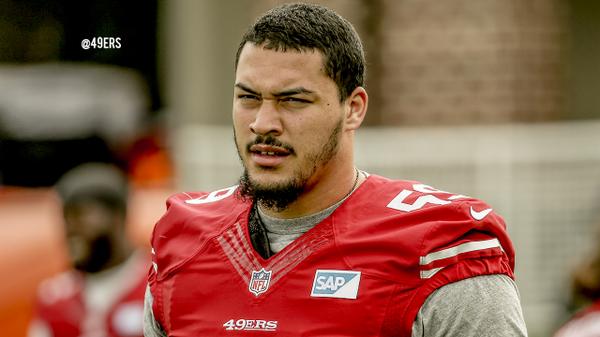 The NFL just announced 49ers outside linebacker Aaron Lynch violated the NFL Policy and Program for Substances of Abuse and will be suspended the first four games of the 2016 season.
Here's a statement from Niners general manager Trent Baalke: "While disappointed to hear the news regarding Aaron today, we support and respect the league's decision. We are confident that he will learn from this matter and that he understands what is expected of him moving forward."
Doesn't sound to me like Baalke saw this coming. Losing Aaron Lynch, the team's best pass rusher, is a tremendous blow to a roster already lacking talent. How many games, if any, do you think the Niners will win without him? Does this suspension sabotage the season before it begins?