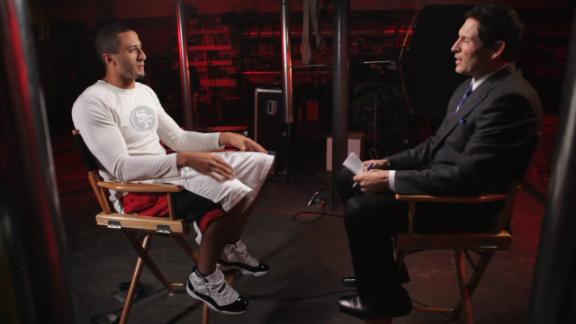 San Francisco 49ers Hall of Fame quarterback Steve Young recently had some advice for Colin Kaepernick. Here's what Young said, via Paul Gutierrez of ESPN.com.
Young: "I would go to Chip Kelly and tell him, 'Whatever happened last year, whatever you saw, whatever you thought was a weakness in my game, whatever the holes, the cracks in the wall, I'm going to fix. I made some mistakes. I lost the team a little bit. I lost the locker room a little bit. I didn't respond the way I should have to adversity. But I've learned. I've figured it out. And I've got the talent; I've got the ability to make your offense hum.'
"Because Chip would respond to that, right? Because that's what Chip's worried about. He's not worried about Colin having ability; he's worried about Colin having all the software to go do it … I would go sell it."
What do you think of Young's advice? Do you think Kaepernick will take it? Why or why not?