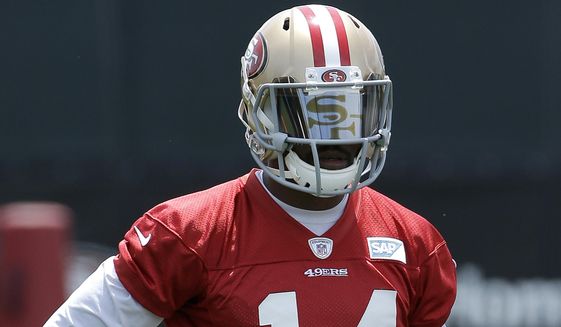 The San Francisco 49ers just announced they have released the following players:
WR DiAndre Campbell
RB Kendall Gaskins
DL Darren Lake
K John Lunsford
LB Wynton McManis
OL Blake Muir
OL Ian Silberman
WR Jerome Simpson
CB Cleveland Williams
What do you think of these cuts? Do any of them surprise you? Why or why not?
The Niners still must cut four more players to trim the roster to 75.