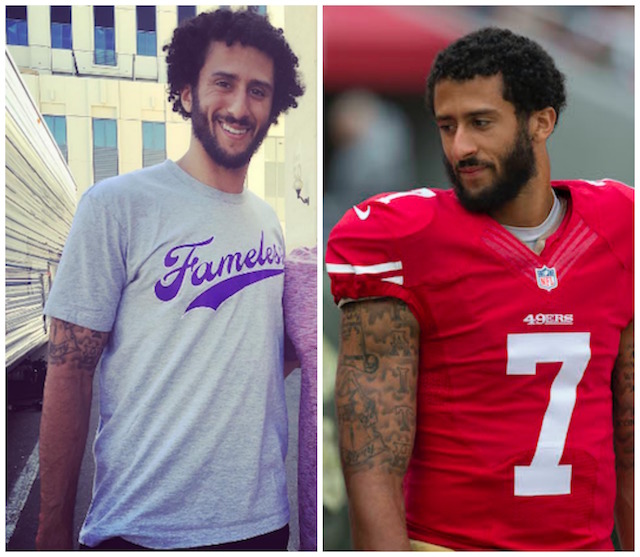 SANTA CLARA – Here's what stood out to me during Day 1 of the 49ers' minicamp.
THE GOOD
1. QB Blaine Gabbert. Drew three encroachment penalties with his hard count, went through his reads and frequently completed passes to the second or third receiver in the progression and released the ball quickly and decisively. Attempted five deep passes and completed three of them – one to Bruce Ellington, one to Bryce Treggs and one to Torrey Smith for a touchdown.
2. OG Joshua Garnett. Practiced for the first-time as a member of the 49ers. Played right guard for the third-team offense and held his own against fellow rookie first-round pick DeForest Buckner when Buckner played with the third-team defense.
3. DE DeForest Buckner. Played the first half of practice with the third-team base defense, then played the second of half of practice with the second-team nickel defense. Probably just a matter of weeks until he plays with the first-team nickel defense. The only player in his way is Tony Jerod-Eddie.
4. RB Carlos Hyde. Made three catches out of the backfield, including a shoe-string catch on low a pass thrown by Blaine Gabbert. Don't be shocked if Hyde catches 50 passes next season. He clearly is the 49ers' best running back in all situations.
5. WR Bruce Ellington. Led the team in catches as he's done most of the offseason. Caught seven passes today including a deep touchdown pass from Blaine Gabbert.
6. WR Dres Anderson. Beat Jimmie Ward with a slant route, beat Rashard Robinson with a shallow crossing route then beat Robinson again with a double move to the outside. Finished practice with five catches during team drills and was by far the Niners' most productive split end.
7. WR Bryce Treggs. Made three deep catches including a deep touchdown grab on third-and-7 toward the end of practice. Also blew by Keith Reaser for a deep catch toward the beginning of practice. I fully expect Treggs to make the final roster.
8. TE Bruce Miller. Made six catches – more than any other player during practice except Ellington. Miller caught mostly short passes, although he could have caught a deep pass after beating an outside linebacker down the sideline with a wheel route. Thad Lewis simply overthrew the pass.
9. TE Vance McDonald. Caught four passes and dropped none. Actually watched the ball hit his hands before turning his head and running up field. I'm as surprised as you are.
THE NOT SO GOOD
1. QB Colin Kaepernick. Practiced for the first time this offseason and looked like Captain America before the government experiments. Skinny. No heavier than 215 pounds. Participated in 7-on-7 drills and threw an interception right to Kenneth Acker, who was trailing Jerome Simpson on a post route. Simpson was open, but the pass was late and behind him.
2. QB Jeff Driskel. Indecisive. Held the ball forever in the pocket and frequently seemed to look to scramble, which is not what Chip Kelly wants his quarterbacks to do.
3. FS Eric Reid. Let an interception fly through his hands and let Torrey Smith fly right by him for a deep touchdown catch. Seemed to play a couple of snaps at nickel back while Antoine Bethea played free safety and Jaquiski Tartt played strong safety.
4. CB Jimmie Ward. Gave up a first-down catch on third-and-eight to Quinton Patton, who ran a deep out route – the route that has given Ward problems this offseason. Also gave up a short catch to Dres Anderson who was running a slant.
5. CB Rashard Robinson. Gave up four catches today after giving up just one in front of the media during OTAs. Robinson seems to excel defending deep routes down the sideline, but he struggled today defending routes over the middle.