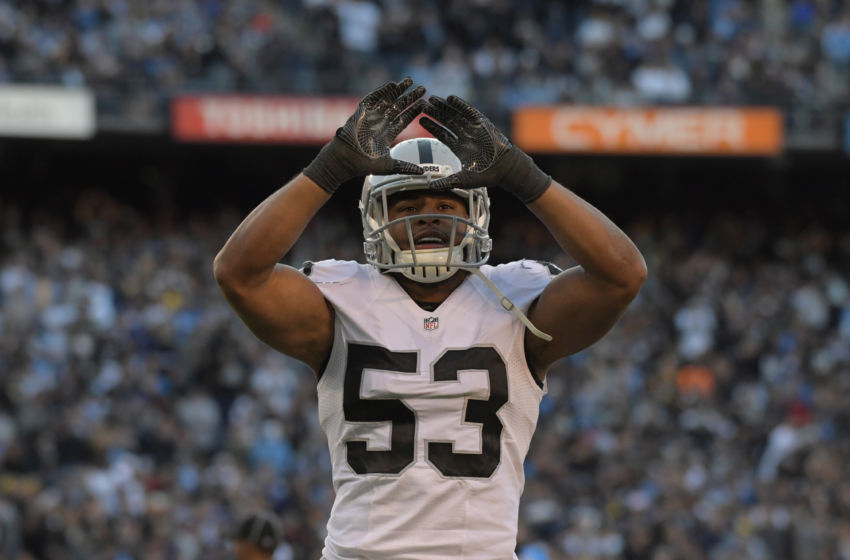 After reportedly reaching agreements with four offensive free agents since the legal tampering period began on Tuesday, the 49ers seem to have reached an agreement with their first defensive free agent — linebacker Malcolm Smith.
Adding to @PSchrags: Super Bowl XLVII MVP LB Malcolm Smith expected to sign with the 49ers after the start of free agency, sources say.

— Mike Garafolo (@MikeGarafolo) March 9, 2017
LB Malcolm Smith's deal w/ SF a strong one: Five years, $26.5 million with $13m guaranteed, source says. (Up from his $3.5 per year w/ Oak.)

— Mike Garafolo (@MikeGarafolo) March 9, 2017
Smith is a serviceable 27-year-old linebacker who started 30 games for the Raiders the past two seasons. He spent the first-four seasons of his career as a backup outside linebacker for the Seahawks where he played under 49ers' current defensive coordinator, Robert Saleh.
Smith most likely will start for the 49ers at weakside linebacker — the linebacker who lines up closest to the line of scrimmage — although he also can play middle linebacker if NaVorro Bowman still is rehabbing his torn Achilles tendon when the season begins.
What do you think of this signing? And do you think the 49ers will sign anyone else? If so, whom?