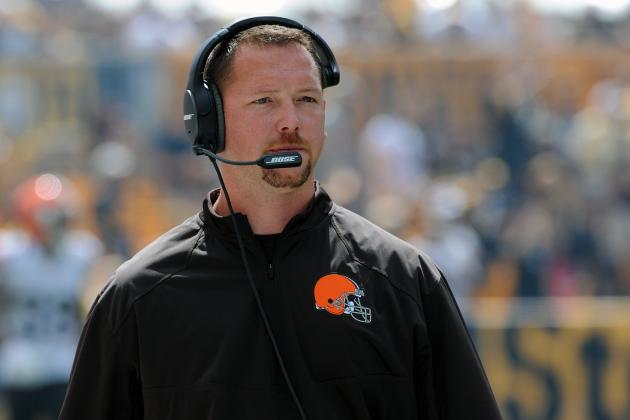 The San Francisco 49ers finally have hired a defensive coordinator, according to Matt Maiocco of CSNBayArea.com.
Source: Coach Chip Kelly hires former Browns DC Jim O'Neil to same position with 49ers. https://t.co/BEs7Yn5hM2

— Matt Maiocco (@MaioccoCSN) January 26, 2016
O'Neil (37), has seven years of experience as an NFL assistant coach, and two years of experience as a defensive coordinator. He held that position with the Cleveland Browns the past two seasons. Under O'Neil, the Browns ranked 23rd in total defense in 2014, and 27th in total defense in 2015.
Do you like this hire?
Here is the 49ers coaching staff:
HC: Chip Kelly
OC: Curtis Modkins
DC: Jim O'Neil
QB: Ryan Day
WR: Bob Bicknell
RB: Tom Rathman
TE: Jeff Nixon
OL: Pat Flaherty
OL: Eric Wolford
DL: Jerry Azzinaro
OLB: Jason Tarver
ILB: Hardy Nickerson
DB: Jeff Hafley
ST: Derius Swinton