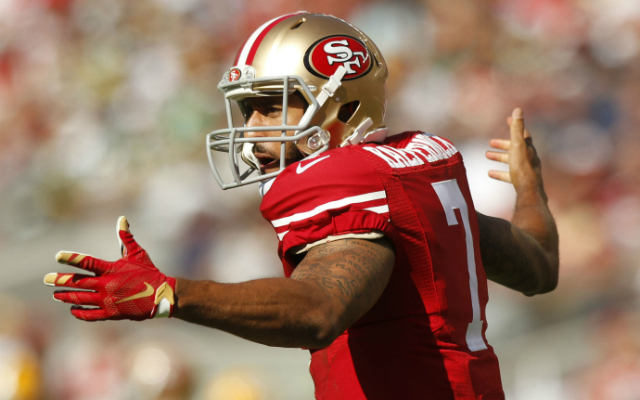 SANTA CLARA — This is the live blog for the 49ers' preseason games against the Packers. I'll update this frequently with information and analysis from the press box.
5:14 Blaine Gabbert reportedly will start.
Was just told Blaine Gabbert is likely to start tonight. Seems to be a clear indication Colin Kaepernick will… https://t.co/QgyLCIvxN2

— bob holtzman (@BobHoltzmanESPN) August 26, 2016
No surprise here. The Niners probably want Colin Kaepernick to ramp up gradually. If he plays well tonight, I expect he'll start next week against the Chargers.
5:18 Update:
#GBvsSF Updates: Treggs, Bellore, Armstead, Dorsey & Smelter will not play tonight. Gabbert starts at QB.

? Kickoff at 7pm!

— San Francisco 49ers (@49ers) August 27, 2016
5:19 Seems clear Smelter and Dorsey will start the season on the PUP List. Will Armstead as well? He has missed all of the preseason and almost all of training camp.
6:14 Seems like the order of appearance among 49ers quarterbacks tonight will be:
Blaine Gabbert
Colin Kaepernick
Jeff Driskel
Christian Ponder
6:31 I believe the 49ers will cut Colin Kaepernick if he doesn't win the QB competition before Week 1. So much at stake for him.
6:45 Keep an eye on DeForest Buckner tonight. He generated zero pressure against the Texans.
7:03 The Packers win the toss and choose to defer.
7:05 Touchback.
7:07 Gabbert overthrows a deep pass to a wide open Quinton Patton on second-and-9, then scrambles for seven yards on third-and-9. Typical Gabbert. Can't throw an accurate long pass even when he has time in the pocket.
7:17 Sloppy series. Packers commit two penalties and the Niners commit one — an illegal hands-to-the face penalty by Tank Carradine, who generated a lot of pressure on that drive. Packers punt. Ellington fields the ball on a bounce, spins and runs 17 yards to the 49ers' 47.
7:22 Carlos Hyde cuts back to his left and gains 27 yards. Next play, Gabbert throws a backward pass behind Patton who reaches back to make the catch, then runs three yards for the touchdown. Officially a run, not a pass. 7-0 Niners.
7:39 James Starks runs up the middle for two yards on fourth-and-2 just before the end of the first quarter. First and goal from the 6 when the second quarter starts.
7:42 On first-and-goal, Rodgers completes a quick screen pass to Randall Cobb who jukes Chris Davis and runs over Keith Reaser for a touchdown. 7-7.
7:44 Kaepernick is coming in the game.
7:50 Kaepernick converts a third-and-6 with a tight-window throw to DeAndrew White, who gains 11. But Kaepernick cannot convert a third-and-10 a few plays later. His deep pass for Vance McDonald is broken up.
7:54 Johnny Manziel would be the best quarterback on the 49ers.
7:55 Quinton Dial is injured.
7:57 Packers go three-and-out after Tank Carradine sacks Joe Callahan on first down.
8:01 Kaepernick loses three yards on a read-option run on first down. His second-down pass gets batted down at the line of scrimmage. And on third down he scrambles for 10 yards and takes a shot as he goes down. Kaepernick has not played well so far.
8:05 Jared Cook may have just stepped on Eric Reid's hand. He's in pain.
8:06 Bruce Ellington injured himself on a punt return.
8:08 Packers punt a few plays after Callahan runs into his fullback, fumbles the and recovers it deep in his backfield.
8:14 Kaepernick scrambles for three yards on first-and-14, then scrambles for eight yards on third-and-10. He seems freaked in the pocket.
8:16 Ellington has an injured hamstring and is out. Dial has an injured knee and is out. Reid has an injured thumb and is available to come back, although he won't. And now Mike Purcell is injured.
8:22 And now Eli Harold is injured.
8:32 Callahan throws an incomplete pass in the flat on fourth-and-goal from the 5, and the first half ends.
8:46 Ray Ray Armstrong is penalized for taunting. Not a smart player.
8:59 Rashard Robinson gives up a 10-yard catch to Geronimo Allison on fourth-and-9.
9:01 Joe Callahan throws an 18-yard touchdown pass to Jared Abbrederis on second-and-1. Joe Callahan would be the best quarterback on the 49ers. 14-7 Green Bay.
9:04 Jeff Driskel is the quarterback.
9:09 Niners punt after five plays and back-to-back drops by Jerome Simpson and DeAndrew White. San Francisco's offense has had the ball for 10 minutes.
9:14 Ty Montgomery burns Rashard Robinson deep, but Callahan over throws the pass and the Packers go three-and-out.
9:19 Driskel gets sacked on second down and the Niners go three-and-out.
9:29 Joshua Garnett is flagged for holding just before the end of the third quarter.
9:32 Phil Dawson makes a 26-yard field goal after a nice drive from Driskel and the reserves. 14-10 Packers.
9:43 On third-and-19 Callahan avoids Corey Lemonier and L.J. McCray and completes a 51-yard pass to Allison. Next play, Burks runs 19 yards for a touchdown. The Niners' defense is gassed. 21-10 Packers.
9:51 Ponder throws a pick. I'm crushed.