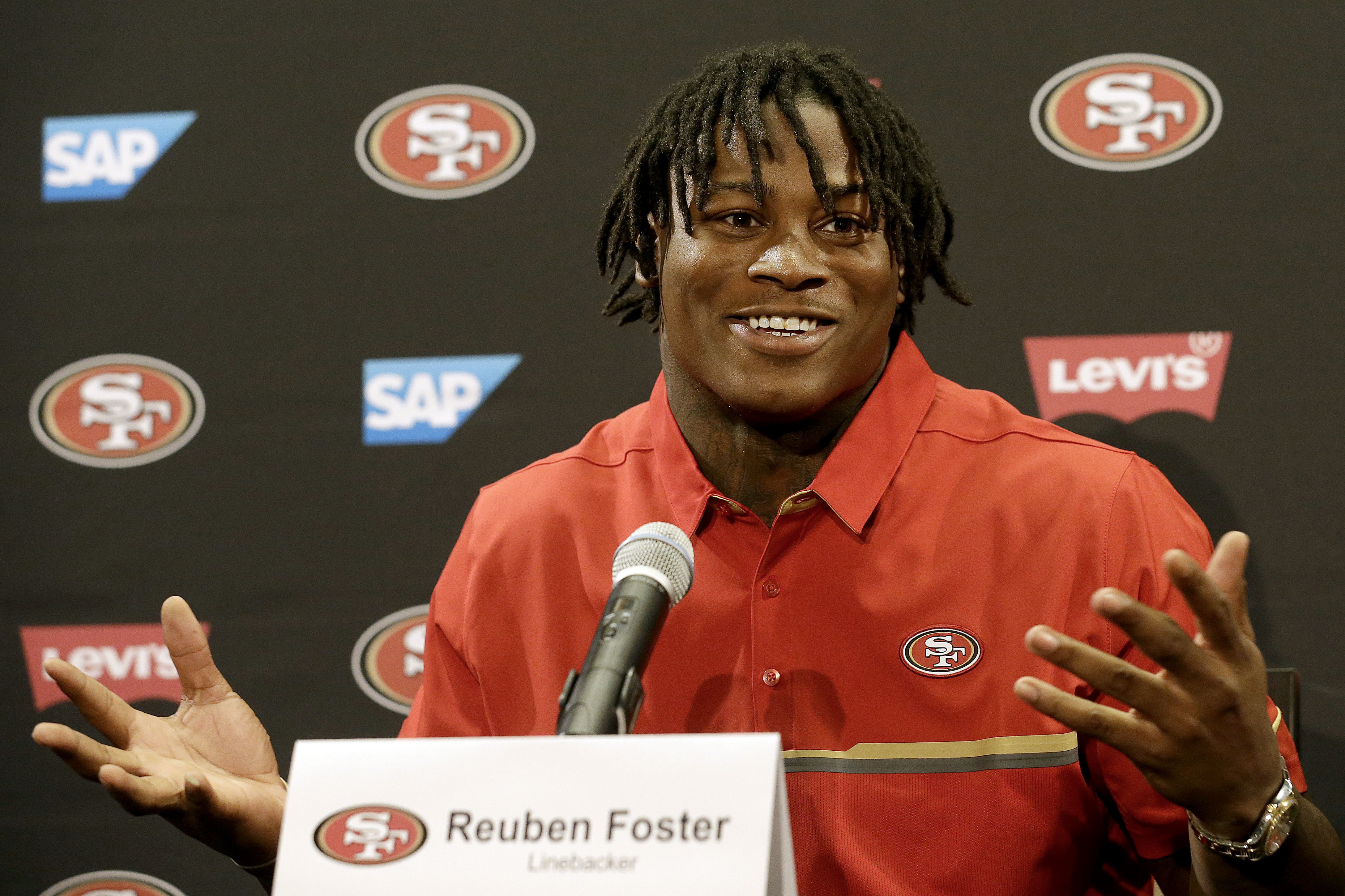 Twenty-seven teams passed on Reuben Foster before the 49ers took him in the first round Thursday evening.
There were a variety of reasons those 27 teams didn't draft Foster, including mental issues and a failed drug test. But another big reason, according to Adam Schefter who cites league sources, is "a shoulder condition that worried teams and could jeopardize (Foster's) rookie season."
Foster had surgery on February 13th to repair a torn rotator cuff in his right shoulder, but "the surgery didn't take," according to one of Schefter's sources.
"Another source predicted Foster would not make it through his rookie season and the linebacker's shoulder could give out on any hit," Schefter wrote.
To read Schefter's full report on Foster's shoulder, click here.