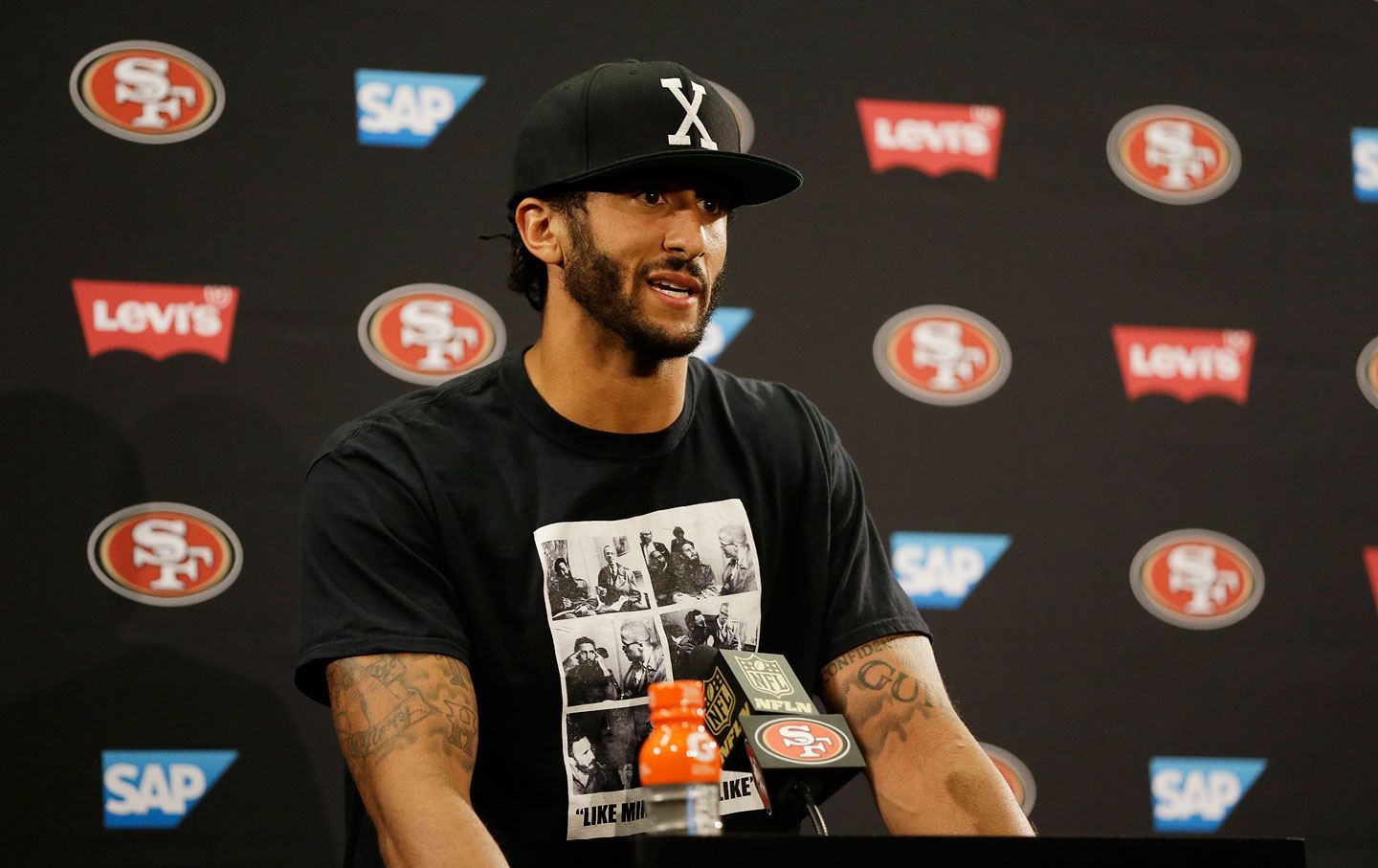 This is the live blog for the San Francisco 49ers preseason game against the San Diego Chargers. I will update this frequently with information and analysis from my living room.
5:10 Colin Kaepernick will be the 49ers' starting quarterback tonight. Two questions about him:
Do you expect he will play well? He'll be facing backups.
What would he prove by playing well? He'll be facing backups.
5:35 Here is the official list of 49ers who will not play tonight:
QB Blaine Gabbert
RB Carlos Hyde
LT Joe Staley
RT John Theus
DT Arik Armstead
DT Glenn Dorsey
ILB Nick Bellore
CB Keith Reaser
WR Bryce Treggs
5:43 With Staley on the bench, who will protect Kaepernick's blindside? Colin Kelly??
6:33 Jimmie Ward also is not active.
6:34 DeAndre Smelter will make his preseason debut. I predict he will make the 53-man roster, but not the active 46-man roster on game days.
6:37 More players who are out:
RT Trent Brown
C Daniel Kilgore
RG Anthony Davis
WR Torrey  Smith
WR Quinton Patton
TE Vance McDonald
TE Garrett Celek
DT DeForest Buckner
OLB Ahmad Brooks
OLB Eli Harold
ILB NaVorro Bowman
CB Tramaine Brock
S Antoine Bethea
S Eric Reid
6:43 Bruce Miller is in uniform. Have to imagine the Niners will showcase him for a trade.
6:45 Players who seem to be active:
WR Jeremy Kerley
WR DeAndrew White
RB Shaun Draughn
LG Zane Beadles
LG Joshua Garnett
ILB Ray Ray Armstrong
ILB Gerald Hodges
CB Chris Davis
6:57
#49ers and QB Colin Kaepernick take the field w/boo birds! #49ersBeastWriter pic.twitter.com/fKLWZEKrSE

— Ryan Sakamoto (@SakamotoRyan) September 2, 2016
7:00 NFL Network is broadcasting the National Anthem live. What a circus.
7:02 Kaepernick and Eric Reid did not stand during the National Anthem.
7:06 49ers get the ball first and start from the 15-yard line.
7:17 Kaepernick completes 6-of-8 passes for 58 yards, runs twice for 30 and leads a touchdown drive capped by a one-yard rush by DuJuan Harris. 6-0 Niners. Harris' two-point attempt is stopped. Good drive for Kaepernick, who made accurate short-range passes. He also forced a couple of passes into coverage, including a 14-yard pass which Dres Anderson caught in front of a safety.
7:29 On fourth-and-1, Kellen Clemens overthrows a wide-open Deandre Reaves deep down the middle of the field. Reaves had a step or two or slot corner Will Redmond. Niners take over on downs at their 30-yard line.
7:30 Michael Wilhoite gave up two catches for 19 yards and one first down on that drive. He's not good.
7:34 Kaepernick takes a hit as he throws a one-hopper to Devon Cajuste on third-and-8. His previous pass was late, behind and knocked away from tight end Blake Bell.
7:38 Nickel back Marcus Cromartie gets picked by Michael Wilhoite and gives up an 18-yard catch to Isaiah Burse just before the end of the first quarter.
7:58 Chris Swain runs into the end zone from two yards out. 7-6 Chargers. Will Redmond gave up three catches for 27 yards during that drive. He seems shaky in coverage.
8:01 Shayne Skov covered tight ends well twice during that drive. He is a better player than veteran Michael Wilhoite.
8:06 49ers color commentator Tim Ryan is criticizing Kaepernick almost every play on the telecast. Ryan typically is extremely complementary of 49ers players.
8:09 DuJuan Harris bounces a run outside on fourth-and-1 and gains 15 yards. He may lead the team in rushing this season if Carlos Hyde can't stay healthy.
8:22 Kaepernick telegraphs a pass to TE Je'Ron Hamm on 3rd-and-10 from the Chargers' 14 and almost gets intercepted by S Dexter McCoil. Phil Dawson makes a field goal before halftime. 9-7 Niners.
8:24 Kaepernick threw short passes to his first read during the first half. He also forced a few passes into coverage and probably would gotten picked off twice if he had been facing starters.
8:35 Kaepernick's passer rating in the 1st half was 76.9.  Averaged just 5.7 yards per pass attempt. Maybe his strategy to beat Gabbert is to play like Gabbert.
8:41 Four-play, 79-yard touchdown drive for the Chargers to start the second half. Niners gave up a 44-yard run followed by a six-yard touchdown run.
8:44 Jeff Driskel in at quarterback.
8:46 And his first pass is intercepted.  Short pass intended for Blake Bell. Driskel telegraphed it.
8:48 The 49ers' backup quarterback may not currently be on their roster. Might be someone who gets cut this weekend.
8:49 Now Mike Bercovici gets picked by Rashard Robinson, who reaches up to catch the ball away from his body. Good hands.
8:53 Driskel's second pass gets picked. Is that bad?
9:00 L.J. McCray misses a tackle and gives up a 17-yard touchdown pass to Isaiah Burse. 21-9 Chargers.
9:06 Driskel misses his next two throws and the Niners go three-and-out. The way he's playing, he'll be on the 49ers' practice squad this season.
9:16 Christian Ponder is in at QB. He scrambles up the middle for two yards on third-and-3 just before the end of the third quarter.
9:21 Christian Ponder throws a long touchdown pass to Blake Bell, but Bell is flagged for pushing off. Phil Dawson misses a 47-yard field goal a few plays later.
9:23 Christian Ponder is averaging 8.5 yards per pass attempt and his QB rating is 93.1 after two series.
9:31 Garrison Smith sacks Bercovici for a six-yard loss and the Chargers punt a couple plays later. Smith may be this year's Demarcus Dobbs — an undrafted defensive lineman who makes the team.
9:38 Ponder completes a 21-yard pass to Je'Ron Hamm on third-and-15, then scores a touchdown on a one-yard run two plays later. 21-16 Chargers.
9:46 Marcus Rush just stripped Bercovici. Niners recovers. Rush has to make this team.
9:48 Ponder runs for a five-yard touchdown. His second touchdown run of the night. Kelvin Taylor runs up the middle for the two-point conversion.
9:51 If the Niners cut Ponder, will the Vikings sign him?
9:51 Marcus Rush just picked off a pass. He's a lock to make the team. Say goodbye to Corey Lemonier.
9:59 Kelvin Taylor runs eight yards into the end zone for a touchdown on second-and-goal. Can the Niners still sneak him onto the practice squad? He's been effective in the fourth quarter.
10:04 Game over. Niners win 31-21. Stay tuned for grades.