Goodbye, Colin Kaepernick.
ESPN's Adam Schefter just wrote, "Kaepernick will be opting out of his contract, according to a source, becoming a free agent." He officially can opt out in early March.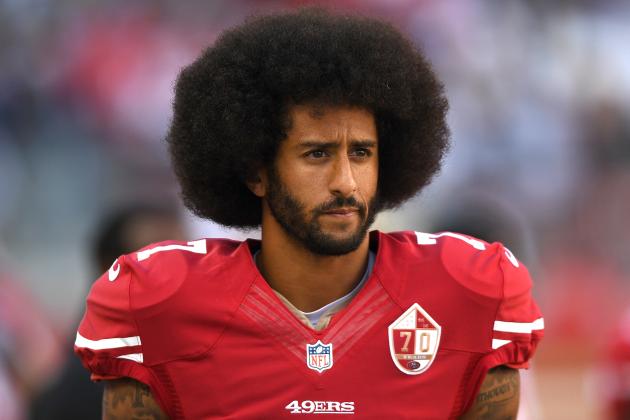 This news first broke on December 4 when Ian Rapoport reported Kaepernick would void his contract. Two days later, Kaepernick seemed "miffed and a little bemused" about the report, according to Kevin Lynch.
"It blew me away where that came from or who said it," Kaepernick said. "I wish I knew who said. I would go have a talk with him."
What a phony.
Why do you think Kaepernick chose to opt out? He is scheduled to make $19.3 million next season — does he think he can make more on the open market? Do you think any team will sign him? If so, which one?
Could this be the end of Kaepernick's career?