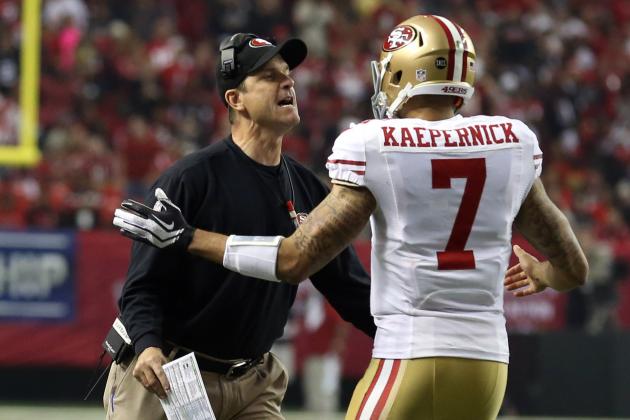 SANTA CLARA — Jim Harbaugh was asked Monday morning about Colin Kaepernick's decision to sit during the national anthem.
Here's what Harbaugh said: "I acknowledge his right to do it, but I don't respect the motivation or the action."
What do you think of Harbaugh's statement? What do you think he meant by "motivation?" And what do you think Harbaugh's motivation was to say that?
UPDATE: Harbaugh has clarified his statement.
I apologize for misspeaking my true sentiments. To clarify, I support Colin's motivation. It's his method of action that I take exception to

— Coach Harbaugh (@CoachJim4UM) August 29, 2016